Perfecting Your Alaska Winter Tour
Visiting Alaska during the winter months is truly a unique experience; however, it takes some extra planning and perfecting to make the most of your Alaska winter tour.

Below is an expert list from our team to help you.
John Hall's Alaska Winter Tours

We know Alaska because we live here, work here, and guide here! We can match your time frame and interests to one of our amazing itineraries or help you to customize your own Alaska experience.

You can find this year's Alaska Winter tours here:
Alaska Winter Tours: Weather, Temperature & Conditions
If you are worried about the temperatures during your Alaska winter tour, don't be. Winters in southern Alaska tend to be relatively mild, and John Hall's Alaska guests will be gifted with black, sub-zero jackets.

Late February and March are great times for another reason – sunlight! Days have grown long enough to supply visitors with 9-13 hours of daylight, plenty of time to get outside and have some fun!

Alaska Winter Tours: Best Time Winter Months For Out Of State Visitors
Winter tourism in Alaska is focused around the festivals that happen from late February through March. Usually the last week of February, Alaska begins to celebrate a 10-day cultural mishmash called Fur Rondy.

The state of Alaska is also home to the Iditarod, which comes with its own host of celebrations. It begins with the Musher's Banquet and Iditarod Ceremonial Start in Anchorage providing opportunities for visitors to chat with mushers. The Ceremonial Start allows you the chance to observe dog teams as they gear up and get ready to race. For a list of other activities happening head to the Iditarod Calendar of Events.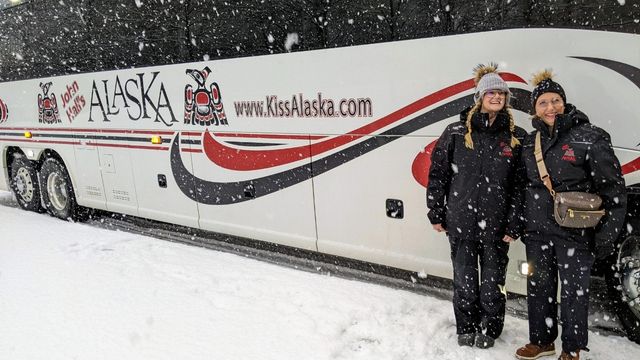 Alaska Winter Tour: Viewing Northern Lights
Most winter Alaska visitors will expect to enjoy a grand Northern Lights display while visiting. This is completely possible if you set yourself up to be in the right spot at the right time. A grand display depends on three factors: atmospheric conditions, clear skies, and limited city light pollution.

First, you need to know when atmospheric conditions are right for a bright display. Simultaneously, you will need to know which hours of the night are predicted to be clear and not cloudy. Clear Dark Sky updates a daily chart with each hour of the day and what to expect for light and cloud cover conditions. Once you have a night with great atmospheric conditions and you've selected the best hours for clear skies, you need to travel outside of the city to eliminate city light pollution.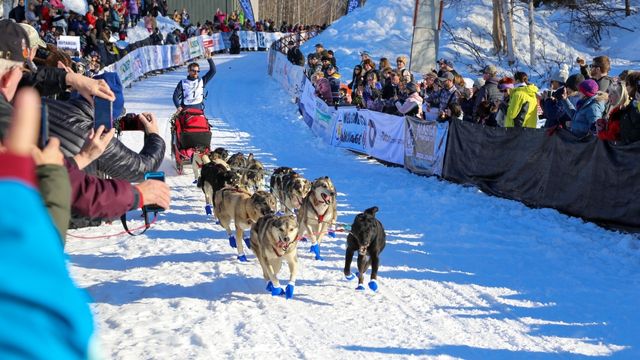 Packing For Your Alaska Winter Tour
Packing for your time in Alaska during the winter months can be tricky but head over to our Alaska Packing Guide page for a detailed list.

Overview: Perfecting Your Alaska Winter Tour
There is a lot to do and see in Alaska during the winter months. Whether you enjoy winter activities, festivals and celebrations, or want to see the Northern Lights firsthand – John Hall's Alaska offers two excellent inclusive Alaska Winter tour options: