WILDLIFE, CULTURE & ALASKA HIGHWAY
Travel by luxury motorcoach on a guided tour from Seattle, through the Canadian Rockies, and to Alaska. With visits to some of the most iconic parks along the way – Banff, Stone Mountain, Kluane, Denali, Kenai Fjords – view wildlife and learn about the history and cultures on this prolific journey.
Travel the entire Alaska Highway from the Canadian Rockies to Alaska
Wildlife viewing in national parks throughout Alaska and Canada
Drive the Icefields Parkway, visit Columbia Icefield, and walk on a glacier
Alaska Railroad GoldStar glass-domed cars and Denali National Park Wildlife Tour
Kenai Fjords National Park Wildlife and Glacier Cruise
Iditarod dogs, riverboat cruise, museums, and a gondola!
Included land highlights:
Cascade Mountains & Canadian Rockies
Three Valley Gap Heritage Tour
Banff National Park & Banff Gondola Ride
Icefields Parkway & Columbia Icefield
Athabasca Glacier & Athabasca Falls
Stone Mountain Provincial Park
Da Ku Cultural Center & Kluane National Park
Alaska Highway, Trans-Alaska Pipeline
North Pole + Santa Claus House
Trail Breaker Kennel & Riverboat Cruise
Fountainhead Antique Auto Museum
Salmon Bake & Palace Theatre Show
Alaska Railroad – GoldStar Service
Denali National Park Wildlife Tour
Anchorage Museum & City Tour
Alaska Wildlife Conservation Center
Kenai Fjords National Park – Glacier Cruise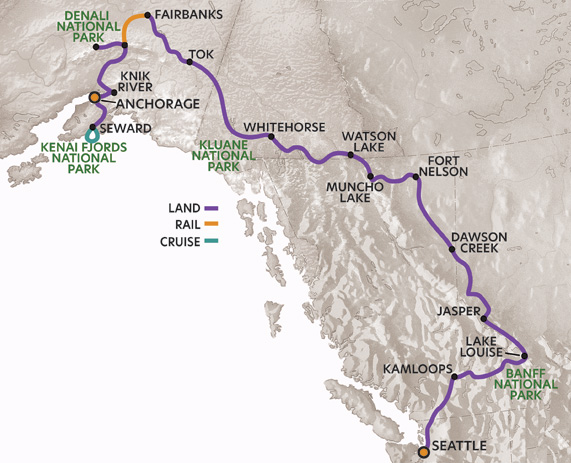 Accommodations:
1 Night – DoubleTree Suites by Hilton, Seattle, WA
1 Night – South Thompson Inn, Kamloops, BC
2 Nights – Lake Louise Inn, Lake Louise, Alberta
1 Night – Overlander Mountain Lodge, Jasper, AB
1 Night – Stonebridge Hotel, Dawson Creek, BC
1 Night – Woodlands Inn & Suites, Fort Nelson, BC
1 Night – Northern Rockies Lodge, Muncho Lake, BC
1 Night – Andrea's Hotel, Watson Lake, Yukon
1 Night – Edgewater Hotel, Whitehorse, Yukon
1 Night – Young's Motel, Tok, Alaska
2 Nights – Bear Lodge, Fairbanks
1 Night – Denali Bluffs Hotel, Riverview, Denali National Park
1 Night – Knik River Lodge, Palmer, Alaska
1 Night – Harbor 360 Hotel, Seward, Alaska
1 Night – Hotel Captain Cook, Anchorage, AK
More About Accommodations
Active Rating:
ALL MOBILITY LEVELS
Included Meals:
50
Breakfast, lunch, and dinner on full tour days + arrival day dinner, departure day breakfast
Itinerary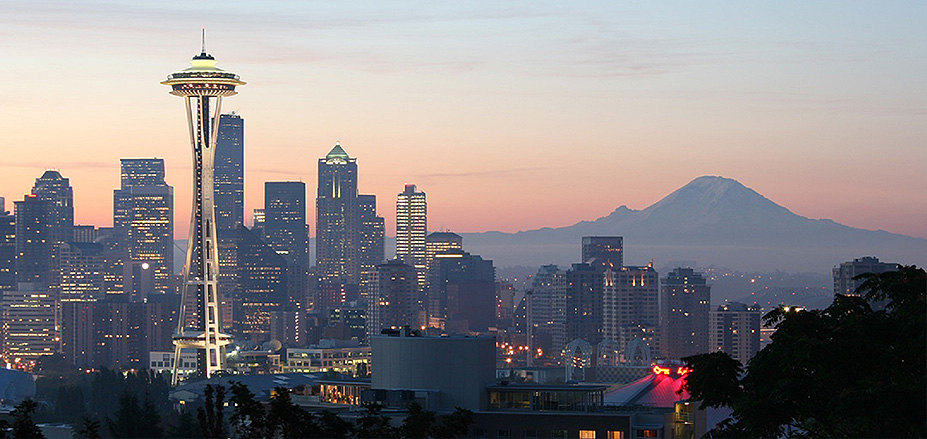 Welcome to Seattle, the Emerald City! A John Hall's Alaska representative greets you at the airport for your transfer to your evening's accommodations. From the Space Needle and Pike Place Market to parks and museums, it is a quick trip to the city if you wish to explore on your own. Dinner is at your leisure.
Dinner | Overnight: DoubleTree Suites by Hilton
Day 2
SEATTLE, WA & KAMLOOPS, BRITISH COLUMBIA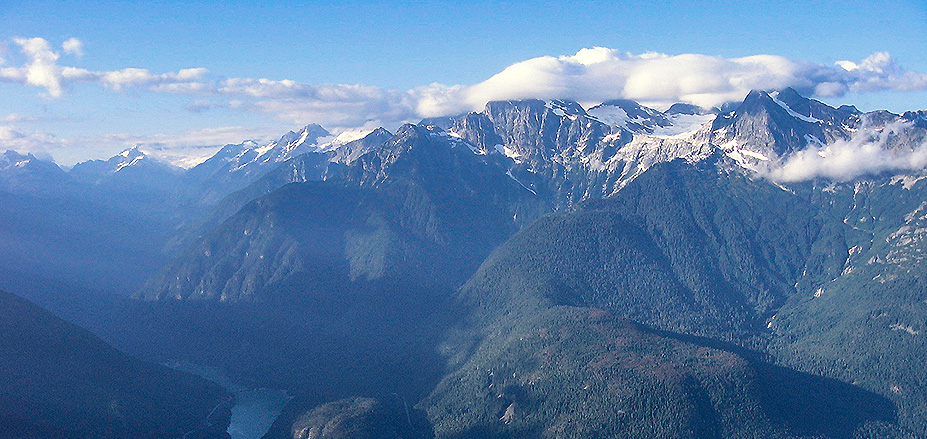 Enjoy a welcome breakfast with the group, then it is time to hit the road! Head north, with the islands of Puget Sound and the snow-capped Olympic Range on your left and the scenic Cascade Mountains on the right. Once across the Canadian border, follow the Frasier River before crossing the Cascades and reaching Kamloops, the wine country of British Columbia.
Breakfast, Lunch, Dinner | Overnight: South Thompson Inn
Day 3
THREE VALLEY GAP, BC & LAKE LOUISE, ALBERTA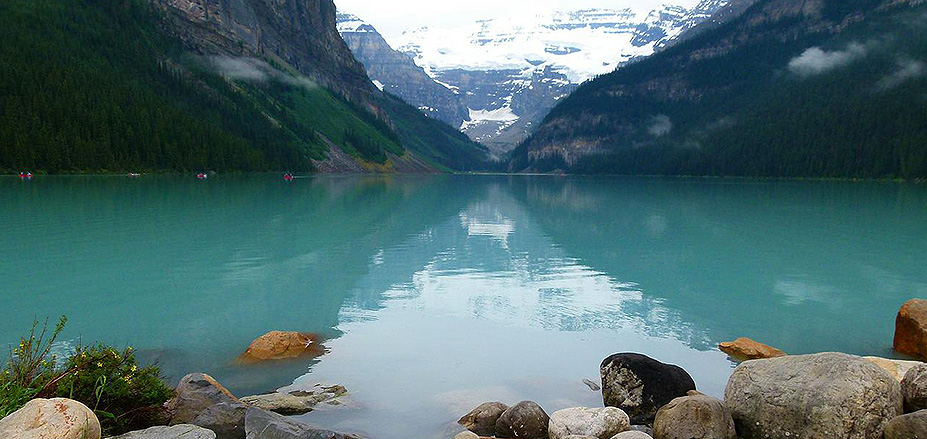 The spirit of the frontier lives on! Plucked right out of the nineteenth century, step back in time at the heritage ghost town of Three Valley Gap. From a saloon built in the year 1865 to a 1902 school, a guided tour shares the story of each historic building carefully restored by the Bell family. Following lunch, carry on to Lake Louise – world-famous for its turquoise lakes, the Victoria Glacier, and soaring mountain backdrop.
Breakfast, Lunch, Dinner | Overnight: Lake Louise Inn
Day 4
BANFF NATIONAL PARK, AB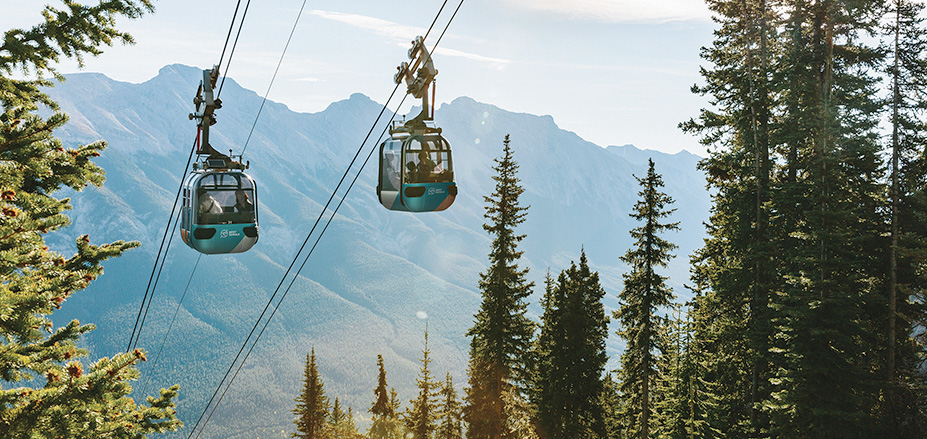 Spend today in the charming town of Banff, nestled in Canada's oldest national park. Take a ride up Sulphur Mountain on the Banff Gondola and take in the panoramic views. Once at the top, enjoy a delicious lunch, explore the short hiking trails, and visit the interpretive center. Both glacially-fed, swing by Lake Louise and Moraine Lake and take in their unique turquoise blues. The beauty never ceases.
Breakfast, Lunch, Dinner | Overnight: Lake Louise Inn
Day 5
COLUMBIA ICEFIELD, AB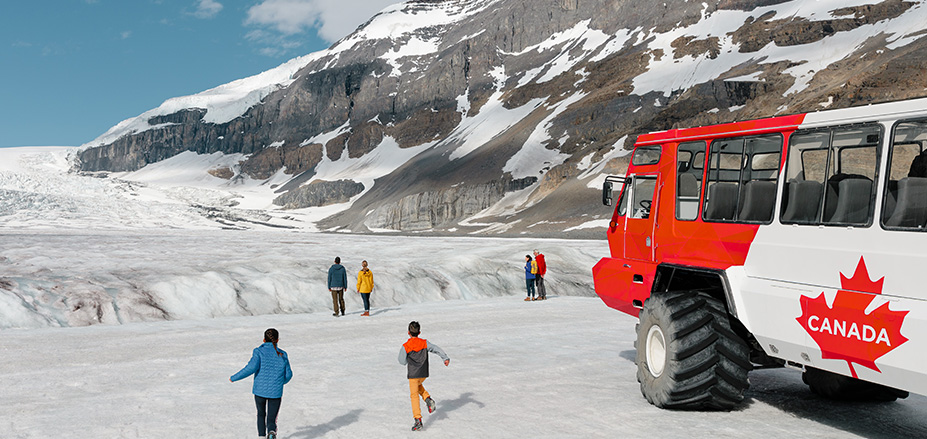 Look for mountain sheep and elk as you make your way to the Columbia Icefield, which sits astride the Continental Divide. Tour the icefield for a fascinating geological story. A ride on the Ice Explorer coach offers a chance to walk on top of Athabasca Glacier – the largest icefield in the Rocky Mountains. Perched on the side of the glacier, enjoy both lunch and the views. Just off the Icefields Parkway – voted one of the most scenic drives in the world – view the thundering Athabasca Falls.
Breakfast, Lunch, Dinner | Overnight: Overlander Mountain Lodge
Day 6
CANADIAN ROCKIES & DAWSON CREEK, BC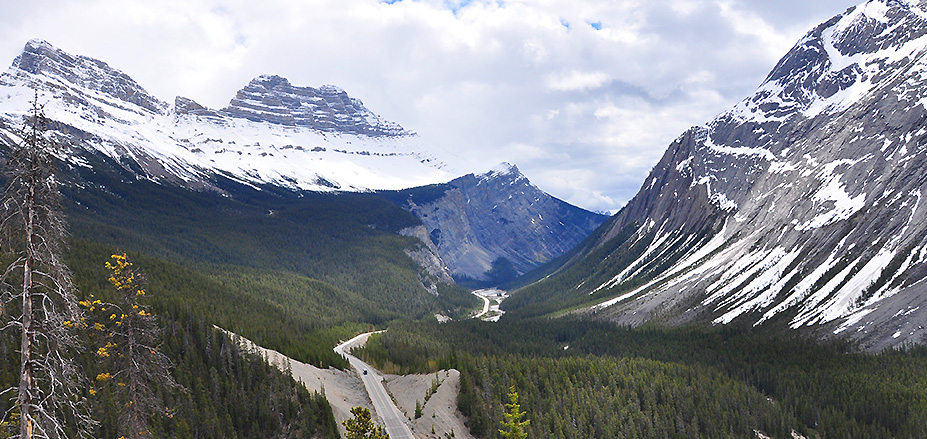 A full day of driving requires two things, top-notch scenery, and a luxury ride – you have both. Traverse the rugged landscapes of the Rockies and make your way to the dry, windy prairies of northeastern British Columbia. Today's destination is Dawson Creek, or "Mile 0 City" for being the start of the world-famous Alaska Highway. Enjoy the sights and keep watch for wildlife.
Breakfast, Lunch, Dinner | Overnight: Stonebridge Hotel Dawson Creek
Day 7
ALASKA HIGHWAY & FORT NELSON, BC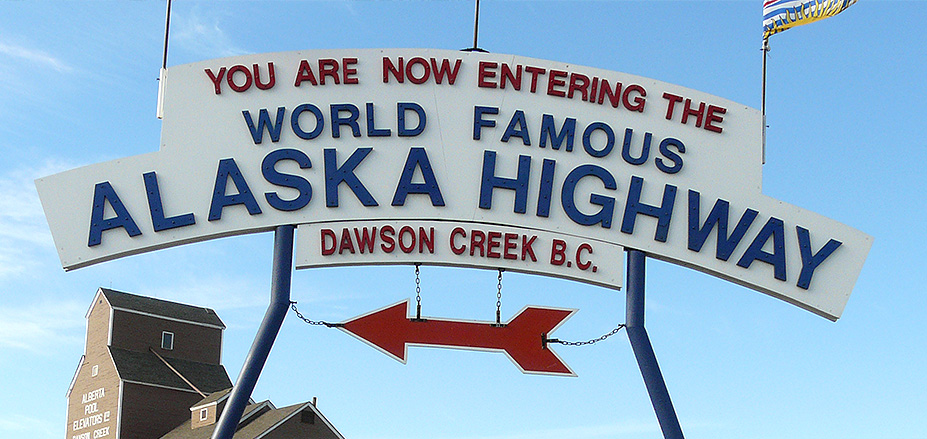 Today begins your journey on the Alaska Highway, also known as Alaskan Highway, Alaska-Canadian Highway, or ALCAN Highway. Built back in 1942 for military purposes, its nickname during construction was the "oil can highway" due to the volume of discarded oil cans and fuel drums marking the road's progress. It's since, been tidied up, reconstructed, and shortened. Over the next six days, travel all 1,387 miles. Established in 1805 as a fur-trading post, overnight Fort Nelson.
Breakfast, Lunch, Dinner | Overnight: Woodlands Inn & Suites
Day 8
STONE MOUNTAIN PROVINCIAL PARK & MUNCHO LAKE, BC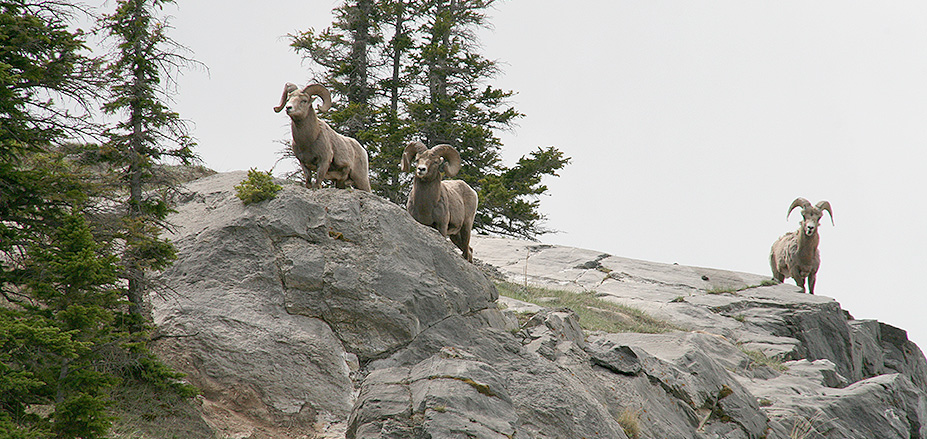 Kickstart the day with a visit to the Fort Nelson Heritage Museum's display of old buildings, wildlife mounts, and antique cars and trucks. Travel through the steep topography of Stone Mountain Provincial Park, where glaciation is responsible for the present-day landscape. Then on to Muncho Lake. Golden eagles, Stone's sheep, bison, moose, caribou, elk, mule deer, and grizzlies all claim the turf, so keep your eyes open! Relax along the banks of this beautiful, jade green, alpine lake.
Breakfast, Lunch, Dinner | Overnight: Northern Rockies Lodge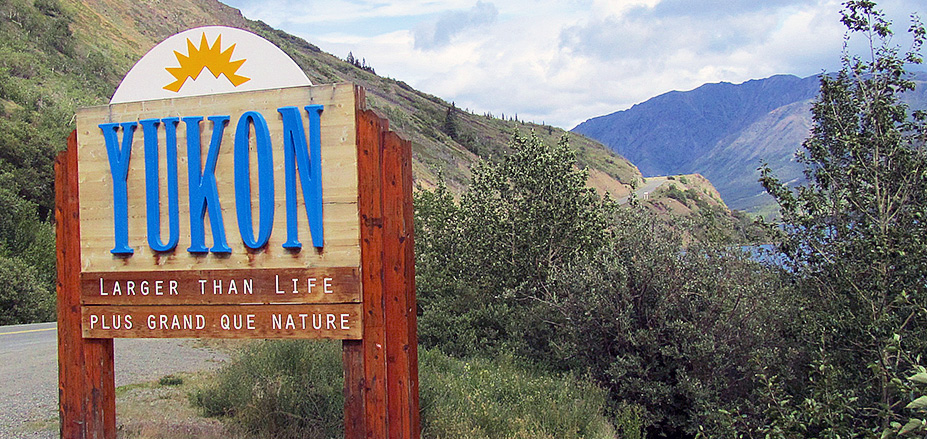 On tap for today is more spectacular scenery through the wildlife-dense areas en route to Watson Lake, your entry into Yukon Territory. Closely tied to the construction of the Alaska Highway, what began as a fish camp and small airstrip now bustles as a favorite stop for travelers along the highway.
Breakfast, Lunch, Dinner | Overnight: Andrea's Hotel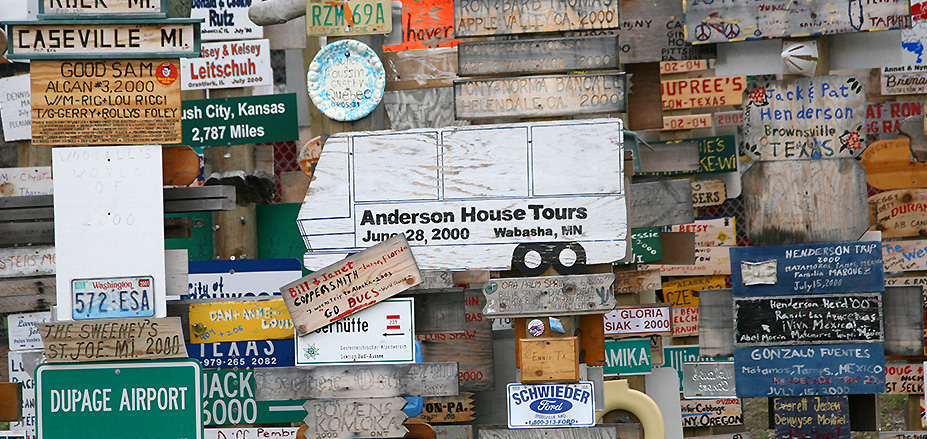 Your stay in Watson Lake isn't complete without a stop at Sign Post Forest – started in 1942 by a homesick U.S. Army Corps of Engineers G.I. working on the Alaska Highway. He put up a sign for his hometown and others soon followed suit, the two-acre forest now boasts over 80,000 signs. Bring one of your own! Steeped in history and culture, explore Whitehorse this afternoon. First Nations lived here for thousands of years before crowds of stampeders began arriving in 1897 in their search for gold.
Breakfast, Lunch, Dinner
Day 11
KLUANE NATIONAL PARK, YT & TOK, ALASKA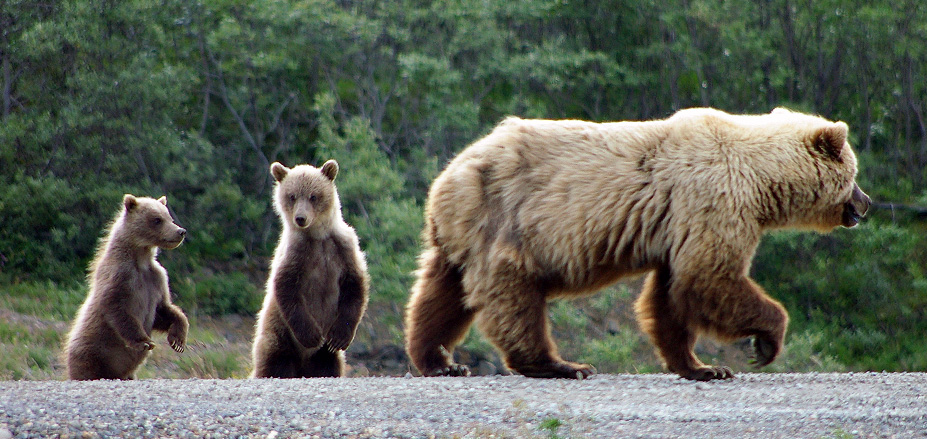 Travel through Kluane National Park and Reserve designated a UNESCO World Heritage Site in 1979. Mountains and glaciers may dominate the landscape, but the hidden gem is the First Nations culture. Stop at Da Ku Cultural Center, an authentic recreation of a traditional village, for a firsthand look at their tools, traps, structures, and art. Be on the lookout for wildlife, especially bears and sheep, often seen along the sides of the road. Cross the U.S.-Canadian border and continue to Tok, Alaska.
Breakfast, Lunch, Dinner | Overnight: Young's Motel
Day 12
ALASKA RANGE, NORTH POLE & TRAIL BREAKER KENNEL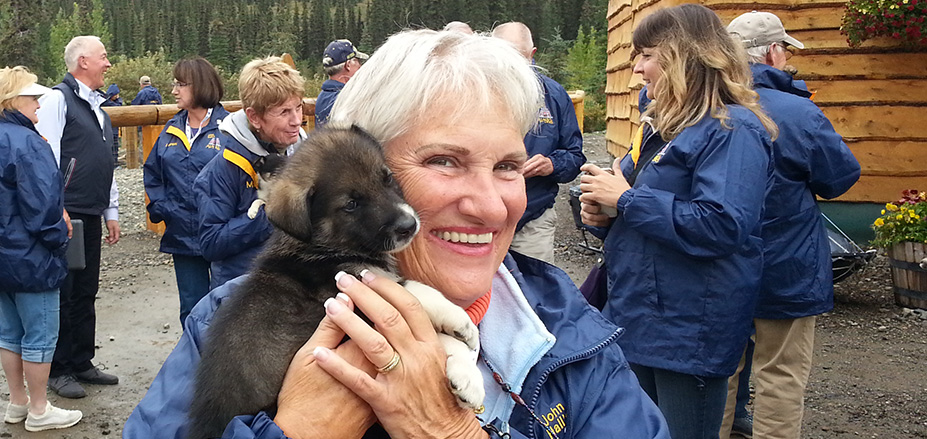 Get comfy, watch for moose and bears, and take in the majestic Alaska Range – one of the world's highest ranges. Milepost "1422" in Delta Junction marks the end of the Alaska Highway. The Richardson, Alaska's first highway, takes you along the Trans-Alaska Pipeline with a stop for a closer look. In North Pole, Alaska, visit the Santa Claus House. End the day at Trail Breaker Kennel – home of the late four-time Iditarod champion Susan Butcher – for dinner, time with the pups, and an exclusive look at kennel life.
Breakfast, Lunch, Dinner | Overnight: Bear Lodge
Day 13
FAIRBANKS & CHENA RIVER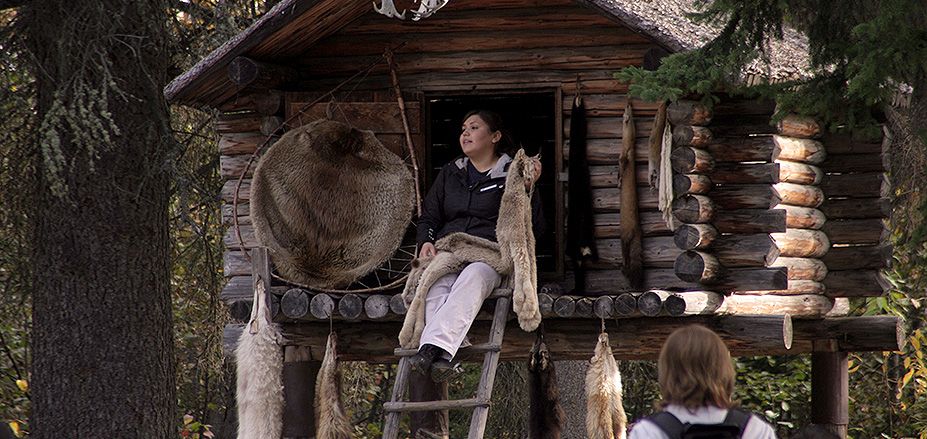 There is a lot to pack in today! Board the Riverboat Discovery and embark on a three-hour tour on the Chena River. At a living Athabascan village, learn how Alaska Natives skillfully survived for over 10,000 years, living off the land and coping with the extremes of nature. View vintage treads and threads at Fountainhead Antique Auto Museum, home to a world-class collection of vintage automobiles and fashions. End the day with a savory salmon bake and an entertaining review at the Palace Theatre.
Breakfast, Lunch, Dinner | Overnight: Bear Lodge
Day 14
ALASKA RAILROAD & DENALI NATIONAL PARK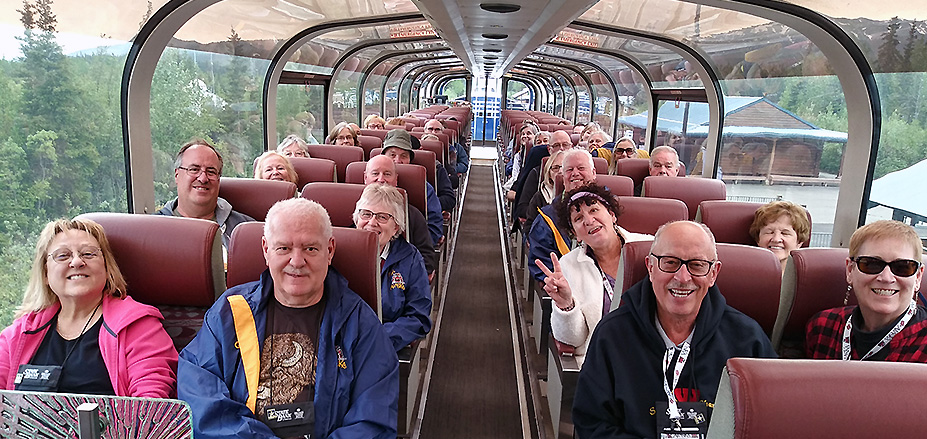 Rise early today for a picturesque rail journey to Denali National Park – home to North America's tallest peak. Travel aboard the GoldStar cars of the Alaska Railroad, complete with a glass-domed ceiling and breakfast with a view! Upon arrival at the park's gates, take a moment to take it all in. Relax this evening surrounded by nature.
Breakfast, Lunch, Dinner | Overnight: Denali Bluffs Hotel, Riverview
Day 15
DENALI NATIONAL PARK & KNIK RIVER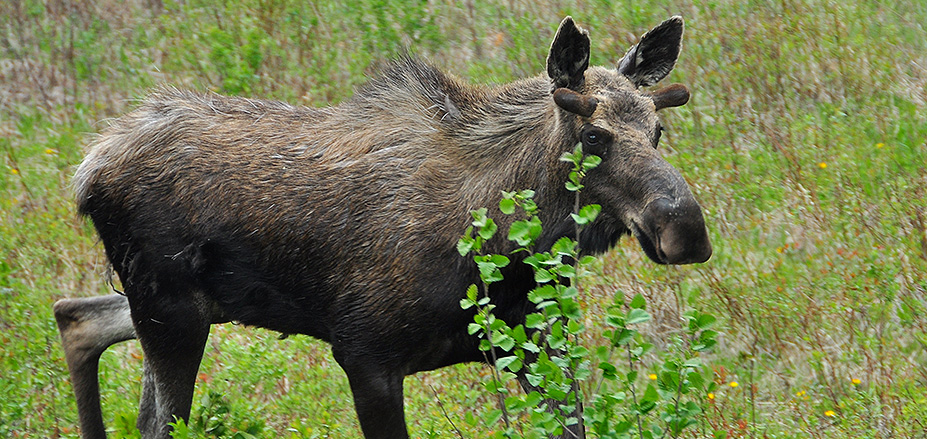 From sunup to sundown, it is a day of eye-popping scenery! On a sightseeing bus ride 42 miles deep into the outback of Denali National Park, be on the lookout for moose, caribou, Dall sheep, wolves, grizzly bears, and of course Denali. Afterward, board the motorcoach for a journey south to the Knik River Valley. Settle into your cabin and enjoy the mountain setting.
Breakfast, Lunch, Dinner | Overnight: Knik River Lodge
Day 16
KNIK RIVER, ANCHORAGE & SEWARD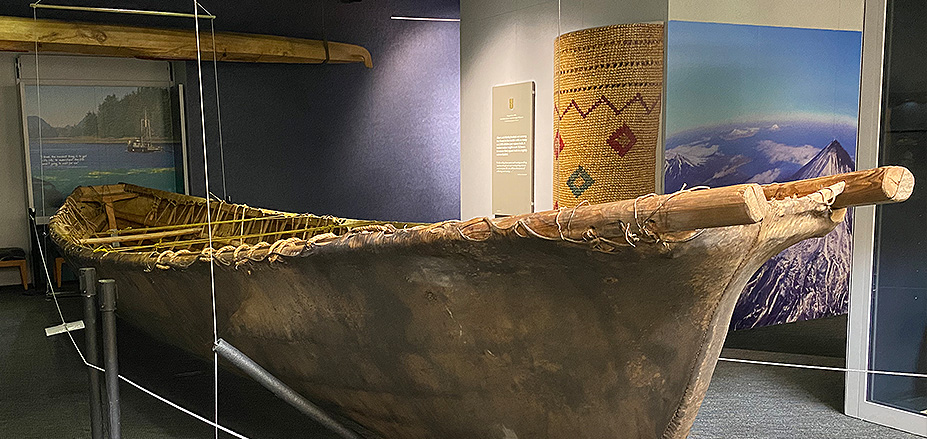 Surrounded by vast forests and mountains, begin the day with a warm meal in the lodge. Take in the beauty from the deck of your cabin before heading to the big city for a visit to the colorful Anchorage Museum, lunch, and a city tour. Afterward, journey south along the spectacular Turnagain Arm. Along the way to Seward, stop at the Alaska Wildlife Conservation Center – a sanctuary dedicated to preserving Alaska's wildlife. Tonight's lodging offers stunning 360-degree views of Resurrection Bay.
Breakfast, Lunch, Dinner | Overnight: Harbor 360 Hotel
Day 17
KENAI FJORDS NATIONAL PARK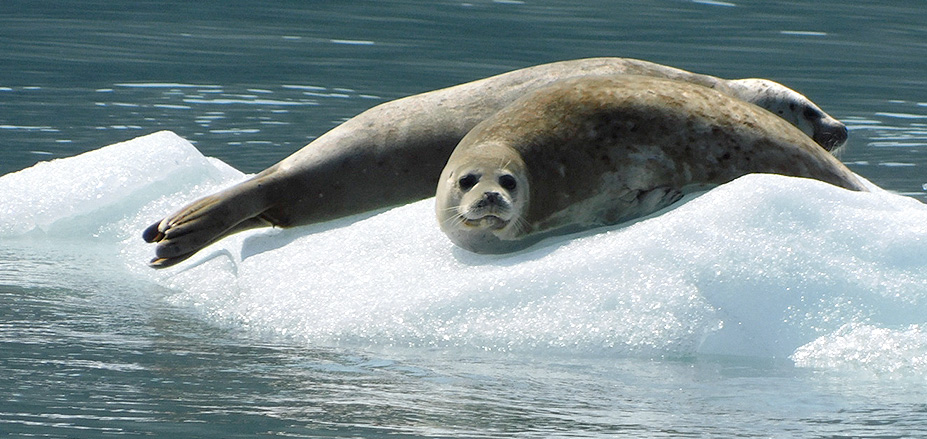 Grab your camera and get ready to spot some wildlife – humpback whales, orcas, Steller sea lions, seals, otters, eagles, puffins, and other seabirds. During a cruise in Kenai Fjords National Park, visit several tidewater glaciers, some actively calving! It's an impressive day, and a dream for photographers, birders, and whale-watching enthusiasts. Spend your final evening back in Anchorage.
Breakfast, Lunch, Dinner | Overnight: Hotel Captain Cook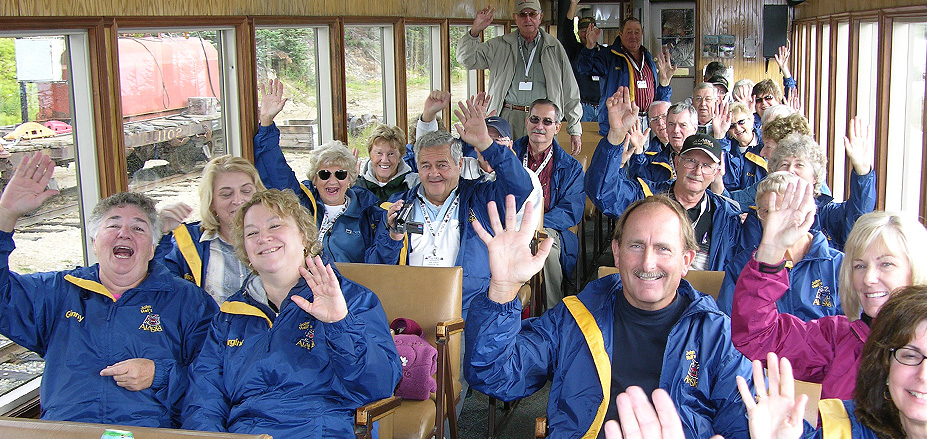 Enjoy breakfast and then transfer to the Anchorage airport to board your homebound flight.
Breakfast
Departures and Pricing
Per Person Pricing Includes Accommodations; fully-guided service; luxury land transportation; airport transfers; daily activities and tours; meals, baggage handling, and corresponding gratuities; taxes; and personalized John Hall's Alaska's trademark windbreaker.
May 31, 2023
ALASKA & THE CANADIAN ROCKIES18-Day Land Tour
May 31 – June 17, 2023
Double Occupancy:
$10,899
Single Occupancy:
$13,599
ADD PLATINUM INSIDE PASSAGEIncluding 7-Day Cruise
May 31 – July 23, 2023
Double Occupancy:
$15,509
Single Occupancy:
$21,499
2023 Tour Savings
Booking Discount – Book by January 31, 2023, to SAVE $500 per person on your John Hall's Alaska land tour, or SAVE $800 per person on a land tour + cruise package. For bookings made February 1, 2023 and after – SAVE $500 per person on land/cruise combinations by attending a John Hall's Alaska travel seminar any time of year.
Check Discount – SAVE $200 per person when you pay your tour balance by check or cash versus credit card! $500 per person deposits may still be made by credit card.
Group Discount – SAVE $50 per person with 2-3 rooms booked; SAVE $100 per person with 4-7 rooms booked. SAVE $150 per person with 8-11 rooms booked; SAVE $200 per person with 12+ rooms booked. Group discount applies to the first 2 individuals in each room only.
HOW TO RESERVE THIS TOUR
A deposit of $500.00 USD per person is required within ten days of booking your reservation. Deposits are fully refundable up until 90 days prior to departure.
Mastercard, Visa, Discover, American Express, and personal checks are acceptable forms of deposit payment. To confirm your space by credit card, please contact our office: 800.325.2270. Alaska Specialists are available for tour bookings 7:30am-5:30pm M-F and 8am-4pm on Saturday.
ARRANGING YOUR FLIGHTS
LAND: This tour begins in Seattle, WA and ends in Anchorage, Alaska. On Day 1, flights should arrive in Seattle by 6pm. On Day 18, flights may depart Anchorage after 8am.
PLATINUM INSIDE PASSAGE POST-CRUISE: If adding the Platinum Inside Passage Experience to a John Hall's Alaska land tour, your flight from Anchorage to Sitka is included in your package price. On the last day, flights may depart Juneau after 8am.
Related Tours
THESE EXCEPTIONAL ALASKA PACKAGES MIGHT INTEREST YOU, TOO!