THE BEST ALASKA VACATION PACKAGES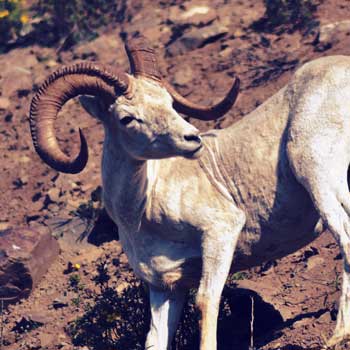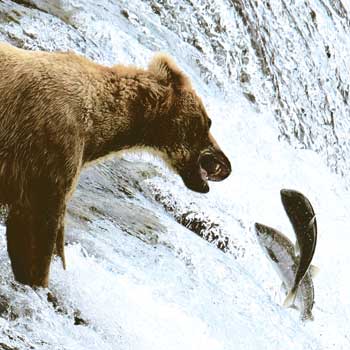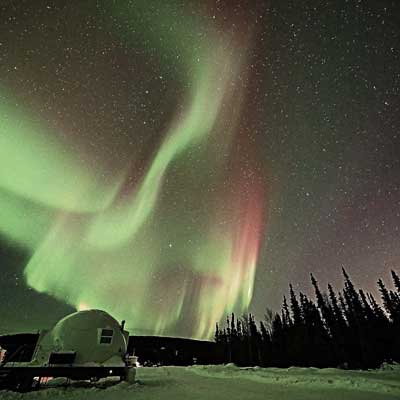 By land and by sea, John Hall's Alaska offers distinctive opportunities for travel enthusiasts to discover the wildlife, native cultures and geographical wonders of "The Last Frontier" through one-of-a-kind Alaska vacation packages. Since 1983, our family-owned adventure company has offered extensive, in-depth tour packages covering Alaska, the Yukon and the Canadian Rockies during the summer, fall and winter months.
All John Hall's Alaska vacation packages are value-added to include hands-on, educational attractions, plus wildlife, glacier viewing and cultural interactions. John Hall's Alaska partners with award-winning wilderness lodges and highly rated local restaurants, and we employ Alaskan professionals who not only drive our luxury motor coaches but guide and entertain guests along the way!
John Hall's Alaska offers a more intimate cruise vacation aboard our Platinum Inside Passage cruise and our Alaskan Dream Cruises small boat options. Limited to 24- 54 people, these itineraries will continually cruise through wildlife rich waters, ideal for whale watching and glacier viewing. All Alaska cruise packages include naturalist guides and in depth exploration of some of Southeast Alaska's more historic and captivating port towns, like Sitka, Juneau, Wrangell and Icy Strait Point.
John Hall's Alaska vacation packages are built to match up to several large ship cruise lines that will be available in 2022.
Cruising Alaska's Inside Passage is an unforgettable journey through pristine environments, mostly untouched by human development, and a vacation experience you don't want to miss.
Our tours have been recommended by the travel experts at: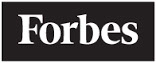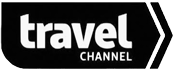 Your guide to alaska's greatest highlights
Excursions DAILY
On Land: Expect unforgettable wildlife
cruises, aerial flightseeing tours, exclusive presentations and culturally relevant, hands-on experiences.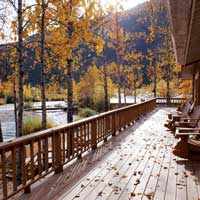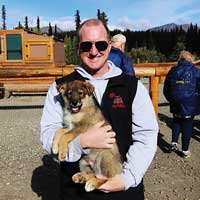 wilderness lodges
Award-winning lodges, rustic and delightfully remote. Relax the Alaskan way with roaring fire places, mountain views and instant access to the outdoors.
fully guided tours
Alaska local representatives entertain while imparting their incredible knowledge of the region. Guides bring guests to their favorite hidden places along the tour route.
learn more about your favorite destinations
Summer alaska vacation packages
order a free Alaska brochure
Automatically receive brochures for the following two years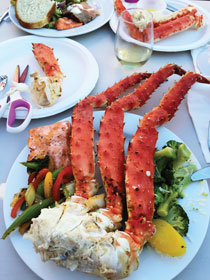 FLEXIBLE DINING
Breakfast, lunch and dinner included. When the destination allows, you may pick your meal from the entire menu and from several dining establishments. Adult beverage included daily with dinner on land.
the best alaska vacation packages
inclusive vacation packages
summertime alaska vacations
visualize yourself in the destination
2022 WINTER ALASKA VACATIONS