2022 John Hall's Alaska Partner Awards
The results are in for our annual John Hall's Alaska partner awards!
Each year since 2015, we recognize excellence that is truly based on our guests' feedback and evaluations, and with an Owners' Choice Award selected by the company.
Awards are granted by John Hall's Alaska to partners who went above and beyond and excelled in the product our guests experienced. We couldn't do it without you!
2022 Partner of the Year
The Hotel Captain Cook
The Hotel Captain Cook played a large part of 2022 operations as almost all of our guests started and/or ended their tours in Anchorage. We are extremely thankful for their ability to go above and beyond for our guests and employees from the impact on our operations, customer service, and their helpful team on site.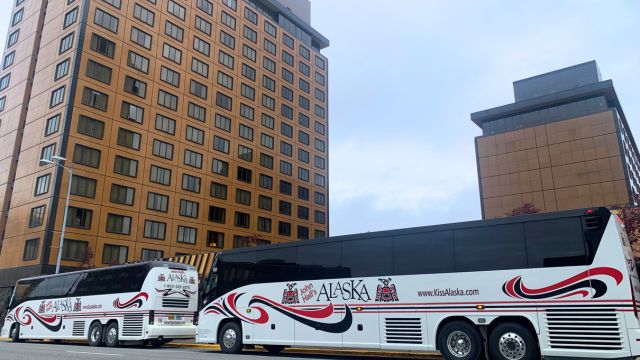 Highest Rated Attraction
Major Marine Tour
Voted by our guests, Major Marine Tours received the highest rated attraction (included in package). They provided our guests with wonderful experiences out on the water from wildlife viewing, cruising, and spectacular whale watching opportunities.
Highest Rated Excursion
TEMSCO Helicopters, Denali Division
This add on activity was a guest favorite in 2022, offering incredible views of Denali from above and a one-of-kind experience!
Best Alaskan Experience
Trail Breaker Kennel
Giving our guests the most authentic Alaskan experience, Trail Breaker Kennel is a regular recipient of our partner awards due to the unique and private experience they provide. Plus, who doesn't love puppies!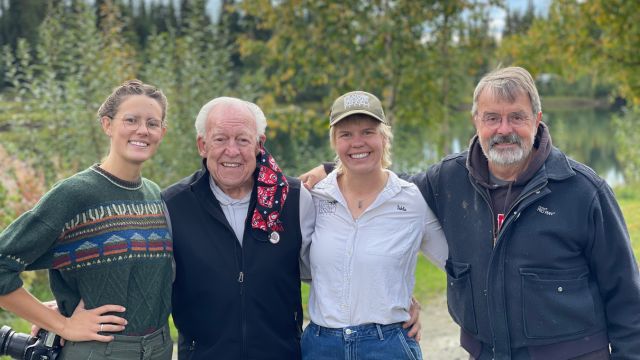 Highest Rated Lodge Experience
Bear Lodge in Fairbanks, Alaska
Located on 105 beautifully landscaped acres, Bear Lodge received the highest rated lodge experience. It's location is wonderful with it's walking trails, flower gardens, and within walking distance to one of our favorite museums.
Best Remote Lodge Experience
Orca Adventure Lodge in Cordova, Alaska
Nestled at the head of Prince William Sound, it's no wonder why it was voted as beset remote lodge experience by our guests in 2022. From being surrounded by the mountains, beautiful waterfront views, delicious food, and always being on the lookout for wildlife – you can't go wrong!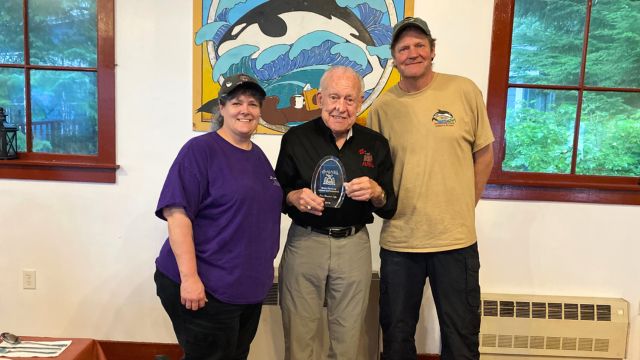 Highest Rated Breakfast
Cookie Jar Restaurant in Fairbanks, Alaska
In 2022, our guests voted Cookie Jar Restaurant as the highest rated breakfast stop for their cinnamon rolls as big as your head, hearty plates, and warm coffee to fuel our guests for a day of adventure!
Highest Rated Lunch
229 Parks Restaurant and Tavern
It's no secret that we love food at John Hall's Alaska, but that's why we are so good at finding you some of the best eateries and restaurants to enjoy during your time with us. Located in Denali National Park, Chef Laura Coles' 229 Parks Restaurant and Tavern provides our guests with a private meal, hand prepared from fresh and local ingredients (some even from her garden). She has received this award several years in a row and once you experience one her delicious meals for yourself, you will immediately understand why!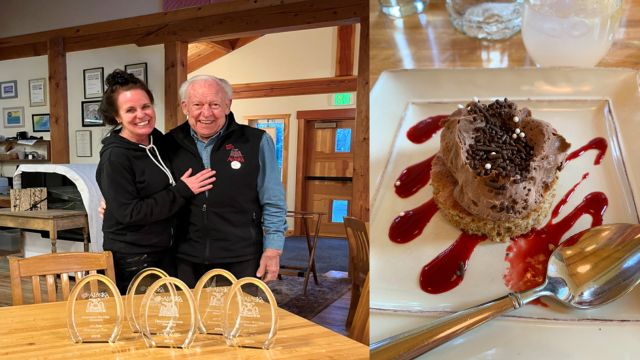 Owners Choice Awards
This years owners choice awards go to The Hotel Captain Cook and Totem Inn and Suites in Valdez, Alaska. These awards were given based on the partners who display the biggest impact on successful operations for the season.
Learn More About Our Partners
John Hall's Alaska proudly partners with a wide range of local businesses and organizations to provide the most authentic Alaska experience to our guests. Their missions vary from providing a safe habitat for injured wildlife or helping to sustain and educate others about Alaska's many Native cultures, to their roles in sustaining local tourism or providing assistance to those in need.
These long-term partnerships allow us to have the best reputation in the industry and are key to giving our guests a quality experience. Support for our partners comes from John Hall's Alaska in a variety of ways – helping to sustain local businesses by being key players in the guest experience on our tours, raising awareness of cultural importance, or by monetary or in-kind donations. We are stronger together, and could not be more grateful for the partnership we share with these and many other superb local businesses and organizations.
Find a list of our partners here.