SLED DOG RACE & AURORA BOREALIS
Be a part of exciting Iditarod action! From meeting the mushers and watching the start of the race, to a flight out to an Iditarod checkpoint, interact with and experience first-hand this legendary event. Northern Lights viewing and ice sculptures round out this inclusive tour.
Attend Iditarod Musher's Banquet and official and ceremonial race starts
Fly over the Arctic Circle and land at an Iditarod checkpoint
Northern Lights viewing and Frank Stelges photography lesson
Witness the World Ice Championships and test your curling skills
Go dog sledding at Trail Breaker Kennel and visit a musk ox farm
Anchorage Adventure Day – glacier flightseeing, spa treatment, and more
Included land highlights:
Palmer Musk Ox Farm
Iditarod Musher Q & A Session
Iditarod Mushers Banquet
Anchorage Adventure Day
Iditarod Ceremonial Start
Denali Brewing Company
Frank Stelges Photography Lesson
Aurora Borealis Viewing
Iditarod Official Start & Checkpoint
Borealis Basecamp Adventure Day
Fairbanks City Tour
Fairbanks Curling Club
Trail Breaker Dog Sled Ride
World Ice Art Championships
Aurora Pointe Experience
Bettles Arctic Circle Trip
Fountainhead Antique Auto Museum
Accommodations:
3 Nights – The Hotel Captain Cook, Anchorage
2 Nights – Talkeetna Alaskan Lodge, Talkeetna
3 Nights – Sophie Station Suites, Fairbanks
2 Nights – Borealis Basecamp, Fairbanks
More About Accommodations
Active Rating:
Most mobility levels
Requires ability to board small planes & walk in snow
Included Meals:
29
Breakfast, lunch, and dinner on full tour days + arrival day dinner, departure day breakfast
Itinerary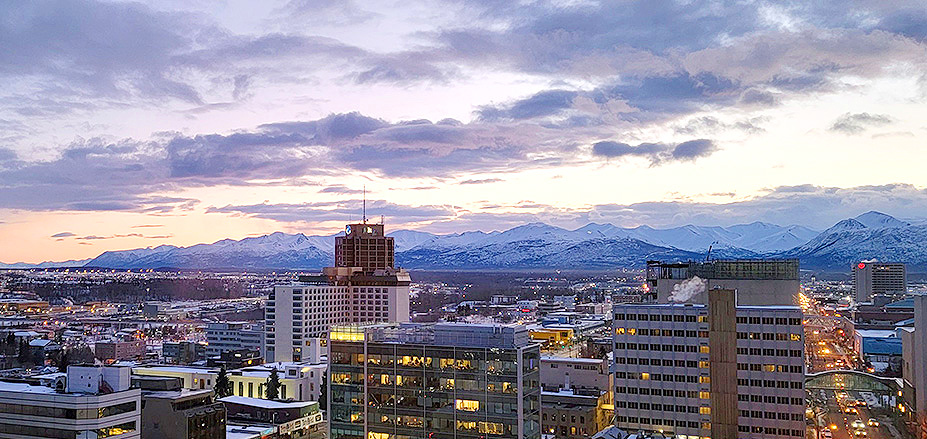 Catch your flight today to Anchorage. Upon arrival, you will be greeted by a John Hall's Alaska representative and transferred to your luxury accommodations for three nights. The remainder of the day is open for exploring Fur Rendezvous festivities.
Dinner | Overnight: The Hotel Captain Cook, Anchorage
Day 2
ANCHORAGE ADVENTURE DAY & MUSHER'S BANQUET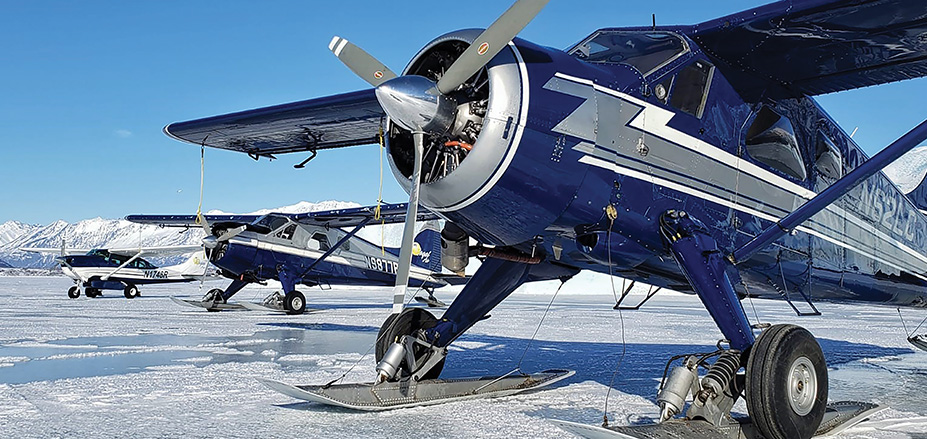 Enjoy a welcome breakfast before heading out into town for a day of adventure and exploration at your leisure. Guests have the choice of one included excursion this morning, such as a glacier flightseeing trip, relaxing spa treatment, or other Anchorage sightseeing adventure. Enjoy a scrumptious lunch downtown at your choice of several local favorites. Later this afternoon, you'll have the chance to meet several Iditarod mushers at the Musher's Banquet. Enjoy dinner and a presentation before returning to the hotel for the evening.
Breakfast, Lunch & Dinner | Overnight: The Hotel Captain Cook, Anchorage
Day 3
MUSK OX FARM & IDITAROD HEADQUARTERS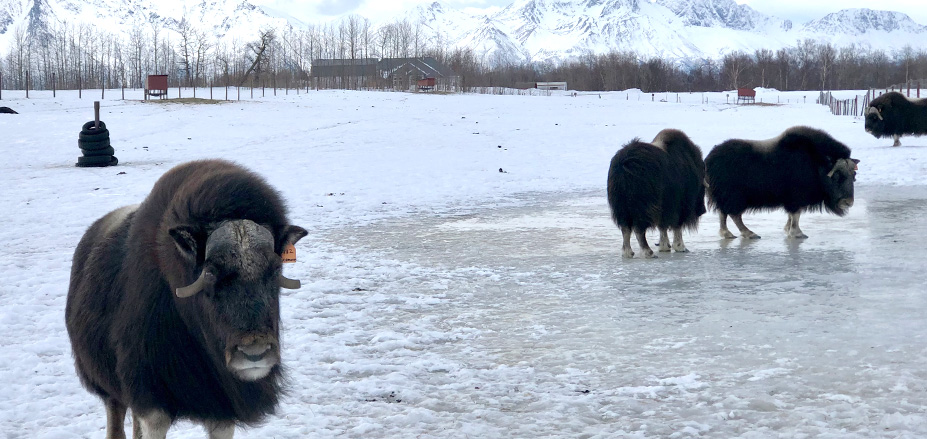 Begin with a tour of the Palmer Musk Ox farm to witness these prehistoric animals and learn about Alaska's ongoing domestication project. Follow this with time at Alaska's Iditarod Headquarters. Return to Anchorage for a private dinner and presentation with an experienced Iditarod musher. Enjoy thrilling stories of "The Last Great Race on Earth" and learn about the training and preparation that goes into competing in the Iditarod.
Breakfast, Lunch, Dinner | Overnight: The Hotel Captain Cook, Anchorage
Day 4
IDITAROD CEREMONIAL START & TALKEETNA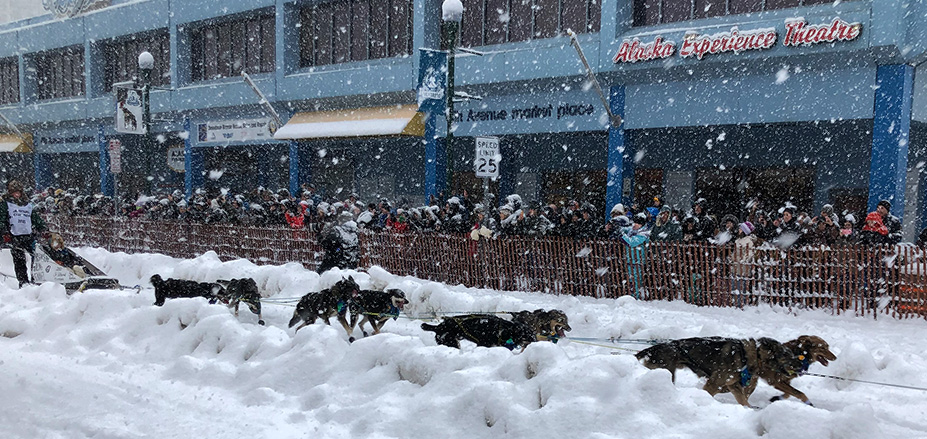 Attend the ceremonial start of the Iditarod in downtown Anchorage where you are free to walk among the teams and find your favorite musher! You have plenty of time to view the dog teams before the 10:00 am ceremonial start. Later, journey to Talkeetna, your home for the next two evenings.
Breakfast, Lunch, Dinner | Overnight: Talkeetna Alaskan Lodge, Talkeetna
Day 5
IDITAROD OFFICIAL START & TALKEETNA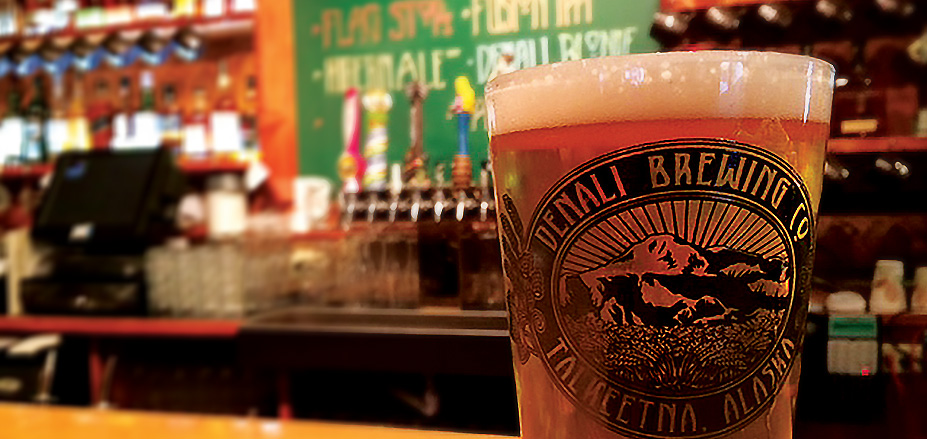 It's brunch at the historic Talkeetna Roadhouse before traveling to Willow to witness the official start of the Iditarod. Return to Talkeetna for free time before partaking in a delicious dinner at the Denali Brewing Company. Tonight, enjoy a presentation by Mr. Frank Stelges. Frank is a well-respected photographer of the aurora and he will share his tips on how to properly set up your camera to best capture the northern lights. Practice your new camera skills as you view the aurora borealis from the lodge's expansive back porch.
Breakfast, Lunch, Dinner | Overnight: Talkeetna Alaskan Lodge, Talkeetna
Day 6
FAIRBANKS & WORLD ICE ART CHAMPIONSHIPS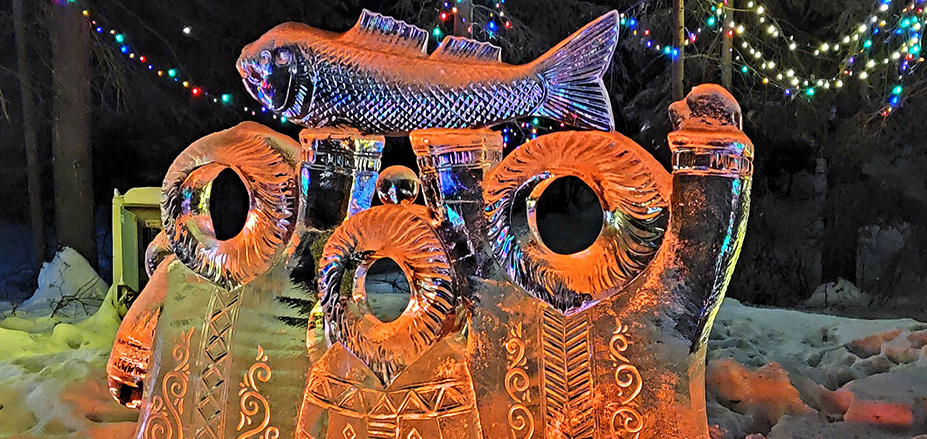 This morning, depart Talkeetna and head north to Fairbanks with lunch en route. Get settled at Sophie Station Suites before an evening trip to the World Ice Art Championships. Enjoy a leisurely stroll through over 100 colorfully lit ice sculptures masterfully crafted by artists from around the world.
Breakfast, Lunch, Dinner | Overnight: Sophie Station Suites, Fairbanks
Day 7
ARCTIC CIRCLE & IDITAROD CHECKPOINT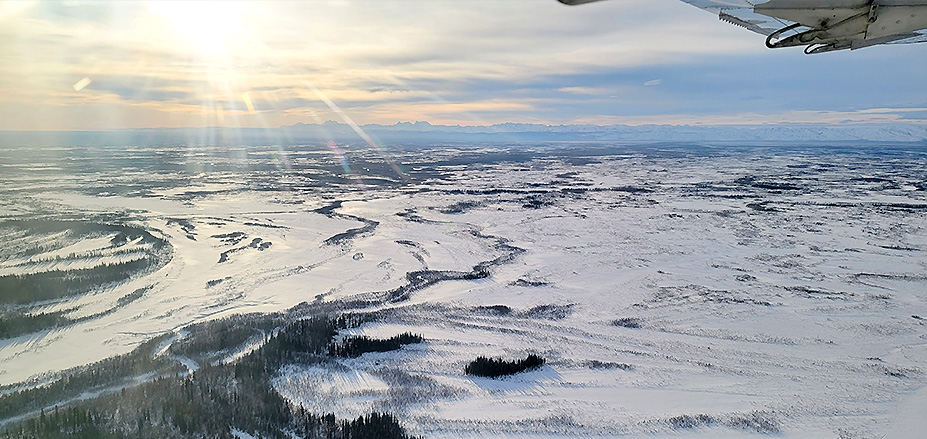 This morning begins with a breathtaking flight aboard a small aircraft as you fly over the Iditarod trail on the way to an Iditarod race checkpoint. After landing in this remote area, spend time watching the mushers as they arrive and ready their dog teams for the next push towards Nome. Reboard your aircraft and then travel to Bettles, crossing the Arctic Circle along the way! Enjoy a visit with the locals and a tour of this historic and quaint village before returning to Fairbanks for the evening. Those who wish to opt out of this flightseeing trip may spend the day in Fairbanks touring on their own.
Breakfast, Lunch, Dinner | Overnight: Sophie Station Suites, Fairbanks
Day 8
DOG SLEDDING & AURORA POINTE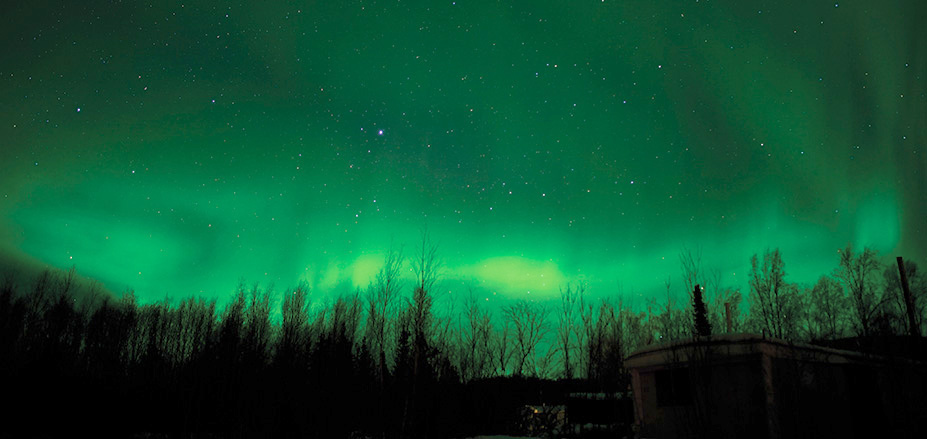 Enjoy a leisurely morning before visiting Trail Breaker Kennel for an exclusive presentation and luncheon – plus an exhilarating dog sled ride! After spending time with the dogs, relax this afternoon before taking in dinner at a local favorite. Tonight, there is an opportunity to visit Aurora Pointe. This unique facility is located just outside of Fairbanks and offers beautiful aurora viewing opportunities.
Breakfast, Lunch, Dinner | Overnight: Sophie Stations Suites, Fairbanks
Day 9
FAIRBANKS CURLING & AURORA VIEWING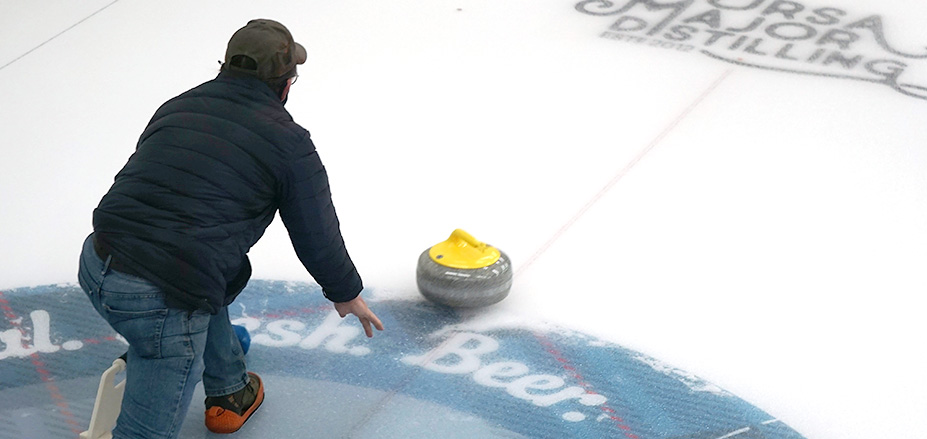 After breakfast, it's time to learn a new sport – curling! Join the Fairbanks Curling Club for some Alaskan fun as you curl your way to a championship! This evening, travel to Borealis Basecamp, a destination perfect for enjoying the best of Alaska's winter fun. View the aurora borealis with your group from the comfort of a climate-controlled yurt, or in private from your domed-room at Borealis Basecamp.
Breakfast, Lunch, Dinner | Overnight: Borealis Basecamp, Fairbanks
Day 10
BOREALIS BASECAMP ADVENTURE DAY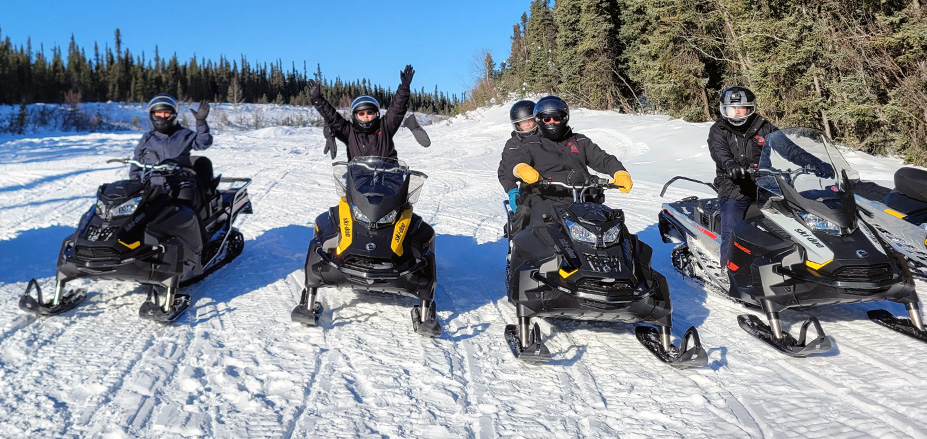 Today is all about adventure with your choice of included activity. Launch into miles of wilderness and enjoy the day the way you choose! Fill your evening with the colorful skies of the northern lights as you, once again, have the chance to capture them with your camera.
Breakfast, Lunch, Dinner | Overnight: Borealis Basecamp, Fairbanks
Day 11
FAIRBANKS - FLY HOME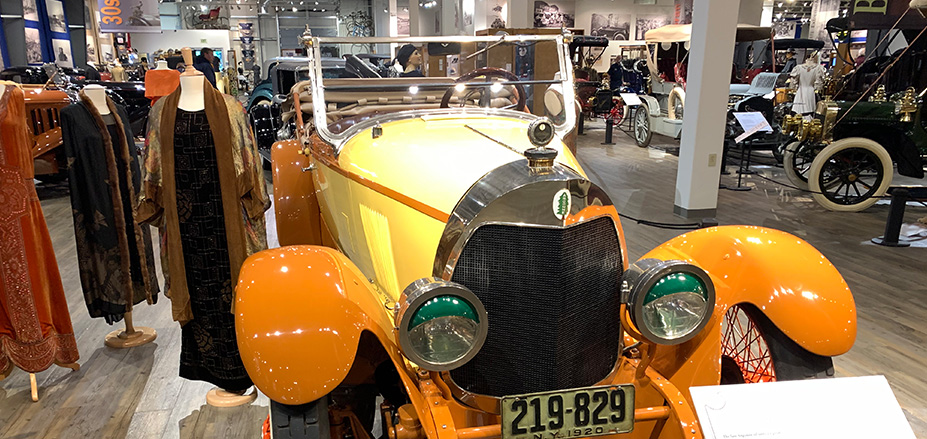 Enjoy breakfast at your leisure this morning before boarding your coach for a trip back to Fairbanks. For guests with flights departing later in the day, enjoy touring the Fountainhead Antique Auto Museum's collection of historical fashions and antique cars from the Victorian through the Art Deco eras. Transfer to the Fairbanks International Airport to board your homebound flights.
Breakfast
Departures and Pricing
Per Person Pricing IncludesAccommodations; fully-guided service; luxury land and small plane transportation; airport transfers; daily activities and tours; meals, baggage handling, and corresponding gratuities; taxes; and black sub-zero jacket.
Cold weather gear, such as boots and pants are available for rent or purchase through recommended sources.
Please note: Guests may forgo the Arctic Circle flightseeing and Iditarod checkpoint trip and receive a $1650 per person credit to their account. This is an amazing and enriching experience, but understand that small planes may not be for everyone. Without the flightseeing trip, per person pricing will be $8,779 double occupancy; $10,419 single occupancy.
March 1, 2023
Iditarod & Aurora Adventure11-Day Land Tour
March 1 – March 11, 2023
Double Occupancy:
$10,429
Single Occupancy:
$12,069
2023 Tour Savings
Check Discount – SAVE $200 per person when you pay your tour balance by check or cash versus credit card! $500 per person deposits may still be made by credit card.
Group Discount – SAVE $50 per person with 2-3 rooms booked; SAVE $100 per person with 4-7 rooms booked. SAVE $150 per person with 8-11 rooms booked; SAVE $200 per person with 12+ rooms booked. Group discount applies to the first 2 individuals in each room only.
HOW TO RESERVE THIS TOUR
A deposit of $500.00 USD per person is required within ten days of booking your reservation. Deposits are fully refundable up until 90 days prior to departure.
Mastercard, Visa, Discover, American Express, and personal checks are acceptable forms of deposit payment. To confirm your space by credit card, please contact our office: 800.325.2270. Alaska Specialists are available for tour bookings 7:30am-5:30pm M-F and 8am-4pm on Saturday.
ARRANGING YOUR FLIGHTS
LAND: This tour begins in Anchorage, Alaska, and ends in Fairbanks, Alaska. Flights must arrive before 5 pm on Day 1; early check-in cannot be guaranteed before 4pm. On Day 11, flights may depart Fairbanks after 12pm.
Related Tours
THESE EXCEPTIONAL ALASKA PACKAGES MIGHT INTEREST YOU, TOO!